The GitLab DevSecOps platform empowers 100,000+ organizations to deliver software faster and more efficiently. We are one of the world's largest all-remote companies with 2,000+ team members and values that foster a culture where people embrace the belief that everyone can contribute. Learn more about Life at GitLab. Area Sales Manager 
The Area Sales Manager (ASM) role is vital in all of our territory selling markets. As the ASM, you will lead a dynamic sales team and help GitLab surpass our growth goals. Reporting to the Regional Sales Director, you will be responsible for hiring, developing and leading a high-performing team of Strategic Account Leaders to meet and exceed sales goals. The right candidate is truly passionate about open source software and has a proven track record to talk about! This is an exciting opportunity to unequivocally influence GitLab's overall success and growth.

Area Sales Manager Responsibilities 
Drives, manages and executes the business and revenue of a sales team
Analyzes market dynamics in an effort to maximize existing successes and to create new sales growth opportunities
Prepares forecasts, territory/industry management, and growth plans
Educates team on significant industry factors including competitive products, regulations, trends, customer needs, and pricing
Establishes and reports on metrics to measure team performance; correct deficiencies where necessary
Ensures that the sales plan is aligned with and supports the corporate revenue goal
Recruits and hires top talent onto your team
Invests time weekly to build and engage a pipeline of top talent for potential future hires
Manages a team of 5-10 Strategic Account Leaders; fosters a successful and positive team environment

Area Sales Manager (Intermediate) Requirements 
Demonstrated progressive experience in field sales, operations and leadership in open source software or software DevOps environment
Experience selling to Fortune 500; willingness to "roll up your sleeves" and sell
Proven track record of meeting or exceeding performance objectives (revenue targets, pipeline targets, etc.)
Experience utilizing CRM systems and marketing automation systems (such as Salesforce, Clari, Marketo, etc).
Ability to exercise effective judgment, sensitivity, creativity to changing needs and situations; ability to handle a fast-paced environment and challenging workload
Strong relationship building and negotiation skills
Strong presentation skills; Executive level communication skills (both written and verbal) and the ability to mentor others
You share our values, and work in accordance with those values.
Leadership at GitLab
Ability to use GitLab
Ability to travel if needed and comply with the company's travel policy
About GitLab
GitLab Inc. is a company based on the GitLab open-source project. GitLab is a community project to which over 2,200 people worldwide have contributed. We are an active participant in this community, trying to serve its needs and lead by example. We have one vision: everyone can contribute to all digital content, and our mission is to change all creative work from read-only to read-write so that everyone can contribute.
We value results, transparency, sharing, freedom, efficiency, self-learning, frugality, collaboration, directness, kindness, diversity, inclusion and belonging, boring solutions, and quirkiness. If these values match your personality, work ethic, and personal goals, we encourage you to visit our primer to learn more. Open source is our culture, our way of life, our story, and what makes us truly unique.

Top 10 Reasons to Work for GitLab:
Mission: Everyone can contribute
Results: Fast growth, ambitious vision
Flexible Work Hours: Plan your day so you are there for other people & have time for personal interests
Transparency: Over 2,000 webpages in GitLab handbook, GitLab Unfiltered YouTube channel
Iteration: Empower people to be effective & have an impact, Merge Request rate, We dogfood our own product, Directly responsible individuals
Diversity, Inclusion & Belonging: A focus on gender parity, Team Member Resource Groups, other initiatives
Collaboration: Kindness, saying thanks, intentionally organize informal communication, no ego
Total Rewards: Competitive market rates for compensation, Equity compensation, global benefits (inclusive of office equipment)
Work/Life Harmony: Flexible workday, Family and Friends days
Remote Done Right: One of the world's largest all-remote companies, prolific inventor of remote best practices
See our culture page for more!
Work remotely from anywhere in the world. Curious to see what that looks like? Check out our remote manifesto and guides.
#LI-BC2
Country Hiring Guidelines: GitLab hires new team members in countries around the world. All of our roles are remote, however some roles may carry specific location-based eligibility requirements. Our Talent Acquisition team can help answer any questions about location after starting the recruiting process.  

Privacy Policy: Please review our Recruitment Privacy Policy. Your privacy is important to us.
GitLab is proud to be an equal opportunity workplace and is an affirmative action employer. GitLab's policies and practices relating to recruitment, employment, career development and advancement, promotion, and retirement are based solely on merit, regardless of race, color, religion, ancestry, sex (including pregnancy, lactation, sexual orientation, gender identity, or gender expression), national origin, age, citizenship, marital status, mental or physical disability, genetic information (including family medical history), discharge status from the military, protected veteran status (which includes disabled veterans, recently separated veterans, active duty wartime or campaign badge veterans, and Armed Forces service medal veterans), or any other basis protected by law. GitLab will not tolerate discrimination or harassment based on any of these characteristics. See also GitLab's EEO Policy and EEO is the Law. If you have a disability or special need that requires accommodation, please let us know during the recruiting process.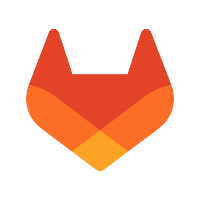 About Gitlab
GitLab Inc. is an open-core company that operates GitLab, a DevOps software package that combines the ability to develop, secure, and operate software in a single application. The open source software project was created by Ukrainian developer Dmitriy Zaporozhets and Dutch developer Sytse Sijbrandij.

GitLab is an open core software company that develops a DevOps Platform used by more than 100,000 organizations. Our mission makes it clear that we believe in a world where everyone can contribute. We make that possible at GitLab by running our operations on our product and staying aligned with our values.

We strive to create a transparent environment where all team members around the world feel that their voices are heard and welcomed. We also aim to be a place where people can show up as their full selves each day and contribute their best.

What started in 2011 as an open source project to help one team of programmers collaborate is now the platform millions of people use to deliver software faster, more efficiently, while strengthening security and compliance.

Since the beginning, we've been firm believers in remote work, open source, DevOps, and iteration. We get up and log on in the morning (or whenever we choose to start our days) to work alongside the GitLab community to deliver new innovations every month that help teams focus on shipping great code faster, not their toolchain.