The GitLab DevSecOps platform empowers 100,000+ organizations to deliver software faster and more efficiently. We are one of the world's largest all-remote companies with 2,000+ team members and values that foster a culture where people embrace the belief that everyone can contribute. Learn more about Life at GitLab. Customer Success Manager (CSM) - remote, Germany 
The Customer Success Management (CSM) team focuses on the themes of align, enable, and expand. We align with customers' desired business outcomes, enable them on their existing use cases, and work with them to expand into additional use cases, ensuring ongoing and ever-improving customer return-on-investment.
Additionally, our team serves as liaisons between the customer and the GitLab ecosystem, streamlining collaboration with Product Management, Engineering, Sales, Professional Services, and others. CSM handbook.
The CSM reports to the Manager/Senior Manager, CSM. CSM Responsibilities 
Establish a trusted/strategic advisor relationship with each assigned customer and drive continued value of our solution and services
Assist and provide expert deployment, operational best practices, and establishing a GitLab Center of Excellence
Assist in workshops to help customers leverage the full value of GitLab solution
Measure and monitor customers' achievement of critical and key performance indicators, reporting both internally to GitLab account stakeholders and externally to Customer Sponsors and Executives
Translate customer product usage data into actionable advice for customers
Establish regular touchpoints with assigned customers per the established SLAs, to review progress against strategic and technical objectives

CSM Requirements 
Demonstrated progressive experience in a related function is required with direct customer advocacy and engagement experience in post-sales or professional services functions
Understanding of Git and typical branching strategies
Knowledge of software development lifecycle and development pipeline
Understanding of continuous integration, continuous deployment, DevSecOps

Country Hiring Guidelines: GitLab hires new team members in countries around the world. All of our roles are remote, however some roles may carry specific location-based eligibility requirements. Our Talent Acquisition team can help answer any questions about location after starting the recruiting process.  

Privacy Policy: Please review our Recruitment Privacy Policy. Your privacy is important to us.

GitLab is proud to be an equal opportunity workplace and is an affirmative action employer. GitLab's policies and practices relating to recruitment, employment, career development and advancement, promotion, and retirement are based solely on merit, regardless of race, color, religion, ancestry, sex (including pregnancy, lactation, sexual orientation, gender identity, or gender expression), national origin, age, citizenship, marital status, mental or physical disability, genetic information (including family medical history), discharge status from the military, protected veteran status (which includes disabled veterans, recently separated veterans, active duty wartime or campaign badge veterans, and Armed Forces service medal veterans), or any other basis protected by law. GitLab will not tolerate discrimination or harassment based on any of these characteristics. See also GitLab's EEO Policy and EEO is the Law. If you have a disability or special need that requires accommodation, please let us know during the recruiting process.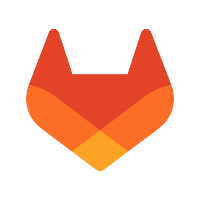 About Gitlab
GitLab Inc. is an open-core company that operates GitLab, a DevOps software package that combines the ability to develop, secure, and operate software in a single application. The open source software project was created by Ukrainian developer Dmitriy Zaporozhets and Dutch developer Sytse Sijbrandij.

GitLab is an open core software company that develops a DevOps Platform used by more than 100,000 organizations. Our mission makes it clear that we believe in a world where everyone can contribute. We make that possible at GitLab by running our operations on our product and staying aligned with our values.

We strive to create a transparent environment where all team members around the world feel that their voices are heard and welcomed. We also aim to be a place where people can show up as their full selves each day and contribute their best.

What started in 2011 as an open source project to help one team of programmers collaborate is now the platform millions of people use to deliver software faster, more efficiently, while strengthening security and compliance.

Since the beginning, we've been firm believers in remote work, open source, DevOps, and iteration. We get up and log on in the morning (or whenever we choose to start our days) to work alongside the GitLab community to deliver new innovations every month that help teams focus on shipping great code faster, not their toolchain.