The GitLab DevSecOps platform empowers 100,000+ organizations to deliver software faster and more efficiently. We are one of the world's largest all-remote companies with 2,000+ team members and values that foster a culture where people embrace the belief that everyone can contribute. Learn more about Life at GitLab.

Account Executive Mid-Market
Mid-market Account Executives are the primary point of contact between prospective and existing customers of GitLab within a space defined as mid-market, which currently works with companies that employ between 100 to 1,999 employees. These GitLab team members manage the spectrum of project sizes, ranging from small fast growing teams in smaller agile organizations to complex enterprise projects advising on the journey with GitLab to achieve specific business outcomes. Mid-Market AEs work closely in tandem with the business development team and sales management to manage a broad book of business spread over a large opportunity value range and focus on exceeding client expectations.

Responsibilities
Account Executive, Mid-market (AE) will report to a VP of Commercial Sales
Support GitLab for our Mid Market prospects.
Contribute to root cause analyses on wins/losses.
 

Communicate lessons learned to the team, including account managers, the marketing team, and the technical team.

 
Take ownership of your book of business
 

document the buying criteria

 

document the buying process

 

document next steps and owners

 

ensure pipeline accuracy based on evidence and not hope

 
Contribute to documenting improvements in our sales handbook.
Provide account leadership and direction in the pre- and post-sales process
Be the voice of the customer by contributing product ideas to our public issue tracker

Requirements
A true desire to see customers benefit from the investment they make with you
Demonstrated progressive experience with Software sales
Interest in GitLab, and open source software
Ability to leverage established relationships and proven sales techniques for success
Effective communicator, strong interpersonal skills
Motivated, driven and results oriented
Excellent negotiation, presentation and closing skills
Preferred experience with Git, Software Development Tools, Application Lifecycle Management
You share our values, and work in accordance with those values.
Ability to travel if needed and comply with the company's travel policy

Career Ladder
The next step in the Account Executive - Mid Market job family is to move to the Strategic Account Leader job family or the Sales Management Job Family

Hiring Process
Candidates for this position can expect the hiring process to follow the order below. Please keep in mind that candidates can be declined from the position at any stage of the process. To learn more about someone who may be conducting the interview, find their job title on our team page.
Selected candidates will be invited to the following
A phone or video conference screen with the recruiter. This takes 30 minutes and helps our recruiting team align your interests and qualifications with the right opening on the sales team.
A video conversation with the hiring manager. This takes 30 minutes and helps the sales manager understand what you want to do next in your career and how that might intersect with GitLab and the Commercial sales team.
A video conversation reviewing your professional experience chronologically. This takes from 45 min to an hour and allows your hiring manager to understand the similarities and differences of past roles you've had to the role we are considering for you.
A video conversation with a potential colleague. This takes 45 minutes and helps us understand your sales experience, style, and skills.
A mock GitLab customer call. The mock call itself is limited to 15 minutes. You are give a few minutes to ask any final questions before going into the mock call. After the mock call we use the remainder of the half hour to understand feedback, how it felt to sell GitLab, and ask any questions we have remaining about your candidacy.
Additional details about our process can be found on our hiring page.

About GitLab
GitLab Inc. is a company based on the GitLab open-source project. GitLab is a community project to which over 2,200 people worldwide have contributed. We are an active participant in this community, trying to serve its needs and lead by example. We have one vision: everyone can contribute to all digital content, and our mission is to change all creative work from read-only to read-write so that everyone can contribute.
We value results, transparency, sharing, freedom, efficiency, self-learning, frugality, collaboration, directness, kindness, diversity, inclusion and belonging, boring solutions, and quirkiness. If these values match your personality, work ethic, and personal goals, we encourage you to visit our primer to learn more. Open source is our culture, our way of life, our story, and what makes us truly unique.

Top 10 Reasons to Work for GitLab:
Mission: Everyone can contribute
Results: Fast growth, ambitious vision
Flexible Work Hours: Plan your day so you are there for other people & have time for personal interests
Transparency: Over 2,000 webpages in GitLab handbook, GitLab Unfiltered YouTube channel
Iteration: Empower people to be effective & have an impact, Merge Request rate, We dogfood our own product, Directly responsible individuals
Diversity, Inclusion & Belonging: A focus on gender parity, Team Member Resource Groups, other initiatives
Collaboration: Kindness, saying thanks, intentionally organize informal communication, no ego
Total Rewards: Competitive market rates for compensation, Equity compensation, global benefits (inclusive of office equipment)
Work/Life Harmony: Flexible workday, Family and Friends days
Remote Done Right: One of the world's largest all-remote companies, prolific inventor of remote best practices
See our culture page for more!
Work remotely from anywhere in the world. Curious to see what that looks like? Check out our remote manifesto and guides.
#LI-BC2

Country Hiring Guidelines: GitLab hires new team members in countries around the world. All of our roles are remote, however some roles may carry specific location-based eligibility requirements. Our Talent Acquisition team can help answer any questions about location after starting the recruiting process.  

Privacy Policy: Please review our Recruitment Privacy Policy. Your privacy is important to us.
GitLab is proud to be an equal opportunity workplace and is an affirmative action employer. GitLab's policies and practices relating to recruitment, employment, career development and advancement, promotion, and retirement are based solely on merit, regardless of race, color, religion, ancestry, sex (including pregnancy, lactation, sexual orientation, gender identity, or gender expression), national origin, age, citizenship, marital status, mental or physical disability, genetic information (including family medical history), discharge status from the military, protected veteran status (which includes disabled veterans, recently separated veterans, active duty wartime or campaign badge veterans, and Armed Forces service medal veterans), or any other basis protected by law. GitLab will not tolerate discrimination or harassment based on any of these characteristics. See also GitLab's EEO Policy and EEO is the Law. If you have a disability or special need that requires accommodation, please let us know during the recruiting process.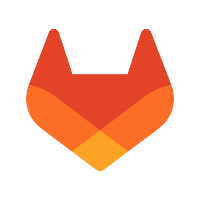 About Gitlab
GitLab Inc. is an open-core company that operates GitLab, a DevOps software package that combines the ability to develop, secure, and operate software in a single application. The open source software project was created by Ukrainian developer Dmitriy Zaporozhets and Dutch developer Sytse Sijbrandij.

GitLab is an open core software company that develops a DevOps Platform used by more than 100,000 organizations. Our mission makes it clear that we believe in a world where everyone can contribute. We make that possible at GitLab by running our operations on our product and staying aligned with our values.

We strive to create a transparent environment where all team members around the world feel that their voices are heard and welcomed. We also aim to be a place where people can show up as their full selves each day and contribute their best.

What started in 2011 as an open source project to help one team of programmers collaborate is now the platform millions of people use to deliver software faster, more efficiently, while strengthening security and compliance.

Since the beginning, we've been firm believers in remote work, open source, DevOps, and iteration. We get up and log on in the morning (or whenever we choose to start our days) to work alongside the GitLab community to deliver new innovations every month that help teams focus on shipping great code faster, not their toolchain.